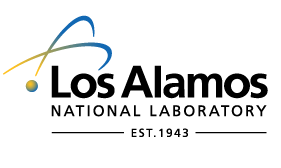 Project Services
Construction, Maintenance, and Operations
Deactivation, Decommissioning, and Demolition
Design and Drafting
Engineering
Program and Project Management
Quality Assurance and Performance Improvement
This project is currently in progress and we may have opportunites for staffing. Please visit our opportunities page to view and apply for jobs.
HukariAscendent has employed more than 30 personnel at the Los Alamos National Laboratory (LANL) under multiple contracts for various contractors, including Los Alamos National Security (LANS), KSL Services, BWXT Services, Inc., and the Regents of the University of California. HukariAscendent services have entailed project-specific, cradle-to-grave engineering and facilities/operations support across multiple areas for LANL, often encompassing design, review, comment, design implementation, construction, and readiness activities. HukariAscendent's Engineering, Technical, and Nuclear Safety Support for nuclear and non-nuclear facilities included:
10CFR830 Safety Basis development, review, and maintenance for Chemistry and Metallurgy Research Facility (CMR), TA-3, TA-50, Radioactive Liquid Waste Treatment Facility (RLWTF), TA-18 Experimental Reactors), TA-53, LANL Neutron Science Center (LANSCE), TA-54, Area G, RANT, and Waste Characterization, Reduction, and Repackaging (WCRR) facility, and the LANL Site Nuclear Safety Program organization.
Civil, Electrical, Mechanical, Structural, and Utility Engineering
Fire Protection Engineering to TA-55 and the Site Maintenance and System Engineering Organization. Fire Hazards Analysis (FHA) Development for CMR and WCCR.
System Engineering to TA-53, LANSCE, TA-54 & TA-50, Solid and Liquid Radioactive Waste
Configuration Management and Change Control
Construction Management
Facility Condition Assessments
Integrated Safety Management (ISM)
Master Equipment List (MEL) Project Identification/Walkdown Validation
Nuclear Waste Management and Compliance
Project Management/Controls & Design Engineering Disciplines to A/E firms and LANL
Provided broad senior project manager/ engineer support to the nuclear and non-nuclear hazardous facility startup and restart program. Led the Readiness Assessment team for startup of remediation activities at underground nuclear hazard category 2 and 3 waste burial sites.  Conducted MSAs in the maintenance and utilities areas.  Provided support to the Weapons Engineering Tritium Facility (WETF) (TA-16) Contractor Readiness Assessment.
Performed comprehensive Management Self Assessment (MSA) of Building TA-55. Participated in MSA and the subsequent Contractor Operational Readiness Review (ORR) that enabled the first waste facility to be upgraded from Hazard Category 3 to Hazard Class 2.
Technical/engineering services for preparation and development of BSL-3 Readiness Assessment and Project Management documentation.
Operations Oversight to TA-18 Experimental Reactors and TA-54 & TA-50, Solid & Liquid Radioactive Waste
Project Management to DX Explosives Modeling
Training (Developed and Presented Consolidated Model of Fire Growth and Smoke Transport (CFAST) Airborne Release Fraction/Respirable Fraction (ARF/RF) courses for LANL Safety Basis Academy)
Work Management Control
LANL management nominated HukariAscendent for the DOE Small Business Administration Award for Excellence in 2009 and has commended HukariAscendent for providing highly qualified people in a timely manner. We have been highly interactive with LANL program managers, working hand-in-hand with LANL Management to circumvent challenges and avoid impact on day-to-day operations.